Everything about firmness and shore
We have received many emails asking for an explanation regarding the shore of our silicone.
I have spent the last ten days testing to create a table, and this is the result.
Single Density Toys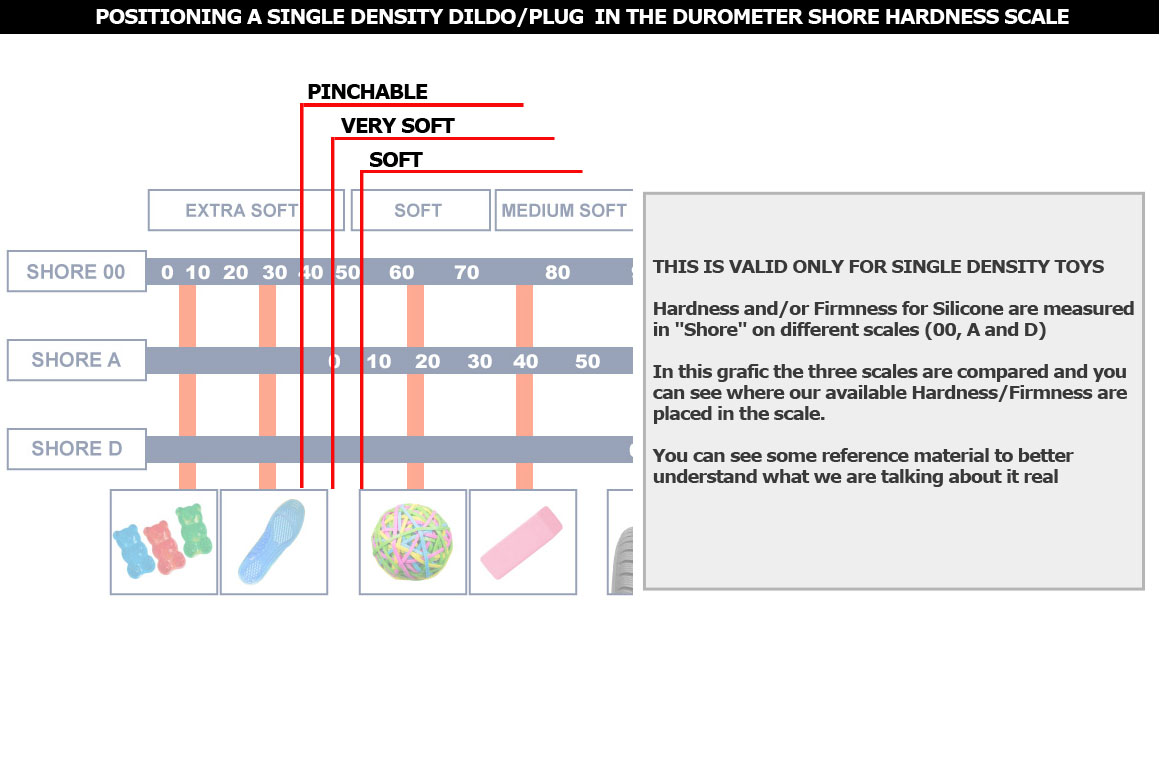 As you see, using as reference "SHORE A" we have;
- Soft Silicone has shore SIX
- Very Soft shore ZERO
- Pinchable shore MINUS SIX.
This testing has be done using Shore A method and Shore 00 method with basically equivalent values.
Double Density Toys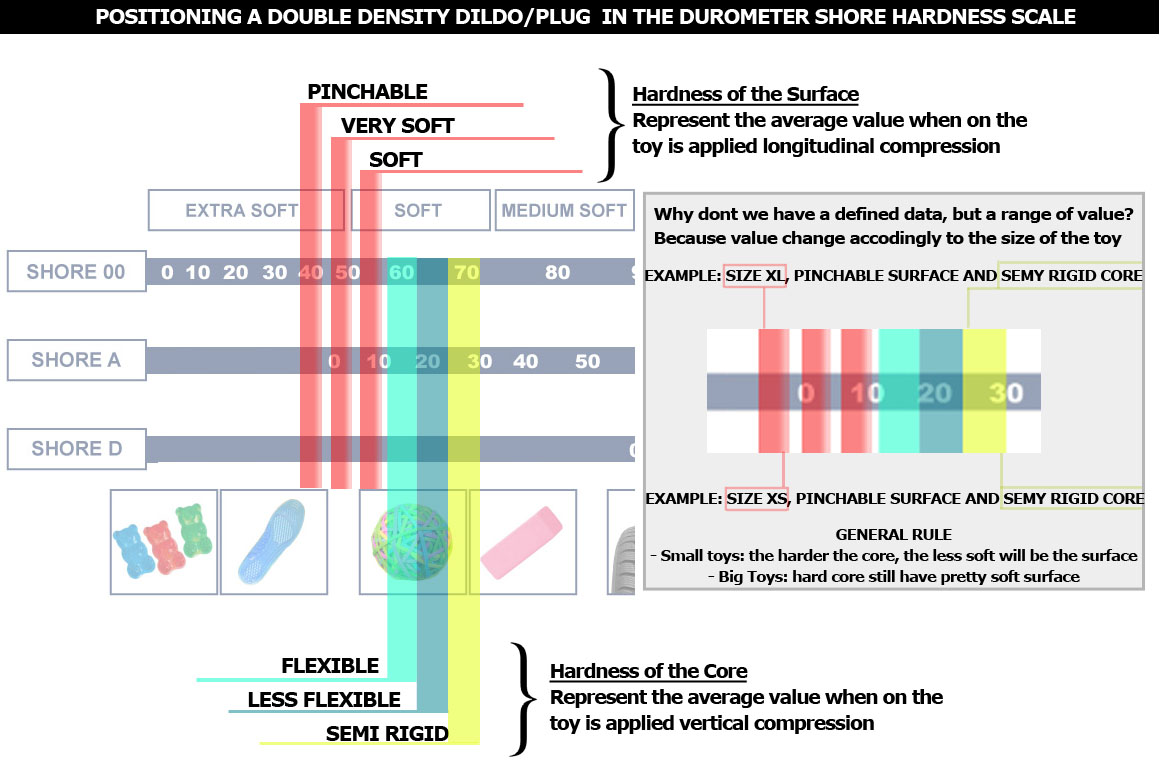 This testing has been more complicate, because we can not talk about shore of the silicone, because we have a core that is done with a different silicone than the surface.
So, I create an average scale where the data are not referred to the silicones used to manufacture the toy, but on the final result, the toy itself. The scale gives you several information about how the final result (I mean your sensations when you compress or squeeze the toys) reacts when you applied a shore testing.
My conclusions (well, it is something I already known) is that the shore (intended as sensation when you manipulate the toy) depends also from the size of the toy. This means that, for example, a Vulkano XL and a Vulkano XS, using same Hardness of the Core and same Hardness of the Surface, give different shore result. This is because the volume of the silicone used to manufacture the toys, influences a lot how the toy react when forces are applied.
After the shore testing and created the Scale, I asked some friends to test the toys and I discovered something I expected. Even if the shore testing gives consistent different between different sizes with the same configuration, the feeling during the penetration is pretty similar when the size of the toys suits the butthole.
in few words, it depends from you. Someone used to take a XL size will have similar sensation to someone that is used to take a S size, even if my testing of the shore gives different result.
My conclusion is that you need to chose "the right shoe for you foot" thinking about what you like, more than thinking about numbers generated from a shore test and using common sense.
For example if you want to challenge yourself on a large size than usual, you need to think how you want to get it in.
Do you want to get it in hard? - Take a double density and increase the Hardness of the Core
Do you want to get it in smoot? - Ignore core option and take a single density
I hope this tutorial will help you to find "the right shoe for you foot"